I hope this helps someone. I learned today how to replace bulbs in my Matiz, and took photos along the way:
My front parking lights were dead. One was blown, and the other was glowing orange, so I decided to replace them with these bright, but very low power LED lights (only a single watt per complete "bulb").
First off, remove the plastic shield underneath your Matiz' headlights. Only one philips-type screw holds it in:
There are three bolts (10mm) holding the headlight in place. One one top which is open and easy to access, and then these two little devils that are a bit harder to get to, underneath the front of the light:
Once undone, the whole assembly will pop out, giving you access to the rubber bung in the back, which keeps water off the bulbs:
Here are the backs of the bulbs. Each one simply unclips. Replace the bulb, and reverse the process.
Ta-daaaa. Easy peasy lemon squeezy.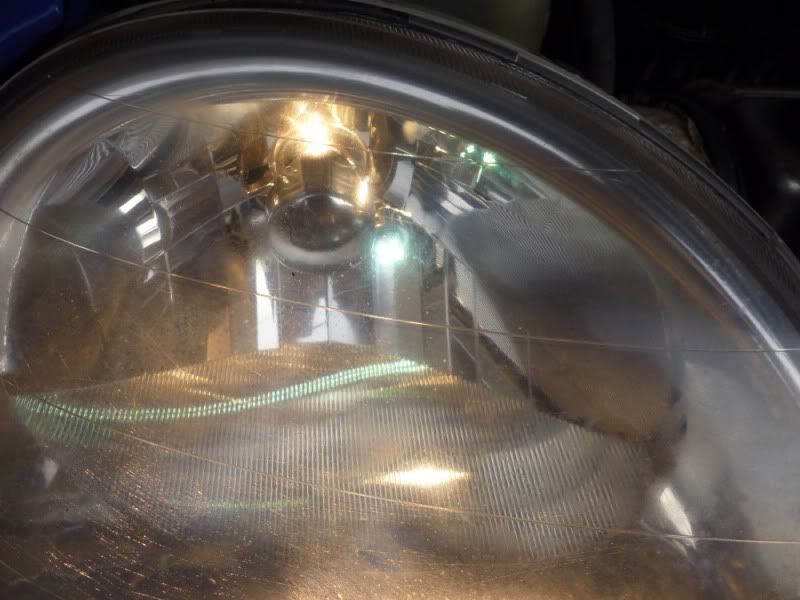 They sure makes the headlights look yellow though!
Hope this is helpful to someone out there. I'll done a tutorial for the back lights next.